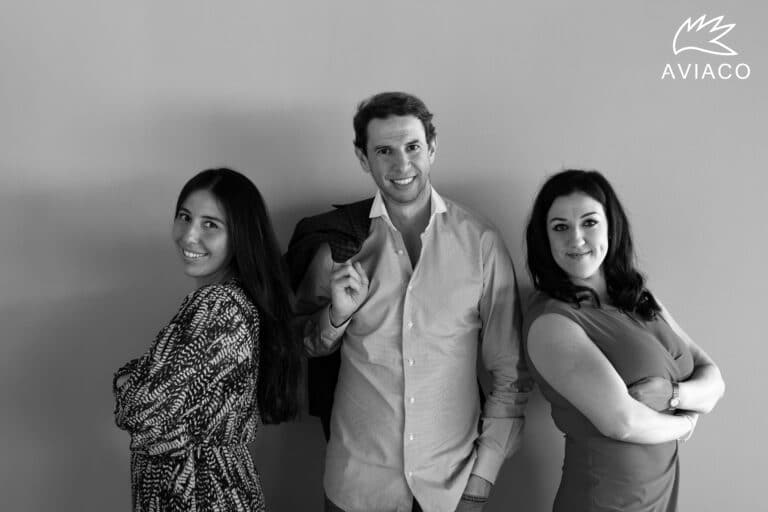 Do you want to join the Aviaco team?
Let us introduce you to the company's key people. (From left to right)
Silvia, our Sales Director, very dynamic and cheerful, she is one of the great actors of the good atmosphere within Aviaco, no challenge frightens her whether it is a simple game of Ping-Pong or negotiations with major customers.
Nicolas, the Founder and CEO of Aviaco. Always with a smile on his face, he makes sure to maintain a good mood within his company. He is a calm and kind person who is open to all questions and discussions whether professional or not.
As for Aurélie, our Executive Assistant, hyper sporty, available and always ready to listen, the door of her office is always open, she will be able to give you sports or professional advice and will be able to listen to you when you have questions or problems to solve.
To work at Aviaco you need :
Ambition
A taste for challenge
The desire to learn
A hint of Ping-Pong talent (Don't worry, we'll be happy to coach you if you need it)
Motivation
Good humour coupled with a little joy
In short, if you are motivated, if you are not afraid of any challenge and if you want to share our good atmosphere, all you have to do is apply for one of our offers or send us your application.
Aviaco France is a helicopter dismantling centre specialising in the sale of spare parts. As a young company with about twenty employees, we work in
You want to join Aviaco's team, send us your CV.